Sponsor and Exhibitor Profiles
Corporate Sponsors
Synopsys

Synopsys, Inc. (Nasdaq:SNPS) is the world leader in electronic design automation (EDA), supplying the global electronics market with the software, intellectual property (IP) and services used in semiconductor design, verification and manufacturing. Synopsys' comprehensive, integrated portfolio of implementation, verification, IP, manufacturing and field-programmable gate array (FPGA) solutions helps address the key challenges designers and manufacturers face today, such as power and yield management, software-to-silicon verification and time-to-results. These technology-leading solutions help give Synopsys customers a competitive edge in bringing the best products to market quickly while reducing costs and schedule risk.
SilTerra

Silterra is a project of strategic national interest to promote front-end semiconductor manufacturing and a catalyst for high technology investments in Malaysia. It was founded in November 1995 as Wafer Technology (Malaysia) Sdn Bhd and was renamed to Silterra Malaysia Sdn Bhd in December 1999. We broke ground on our first manufacturing facility in Kulim, Malaysia in June 1999 and produced working silicon in November 2000. We recorded initial revenue in February 2001, 18 months following groundbreaking and equivalent to world-class time to revenue performance. We have developed advanced CMOS Logic, High Voltage and Mixed Signal/Radio Frequency process technologies for our customers since then. Silterra's commitment to meet high wafer manufacturing standards helped us win the 2002 Top Fab Award, given annually by the editorial staff of Semiconductor International. This achievement not only reflects our strength in operations and technology development, but also our commitment to excellence
MIMOS

With highly skilled technology experts, MIMOS strives to stimulate Malaysia's economic growth by producing innovative technology platforms, which will be used by the industry to develop products and services to meet market demands. At MIMOS, we believe that innovation is the essence of the new frontiers. The tagline "Innovation for Life" speaks volumes for our relentless efforts to bring about innovations that transform and uplift human lives. MIMOS' research, development and commercialisation focuses on nine technology clusters namely Advanced Informatics, Advanced Information Security, Advanced Analysis and Modeling, Green Technology, Grid Computing, Knowledge Technology, Micro Systems & MEMS, Nano Electronics and Wireless Communications.
Co-Organizing Sponsors
MIGHT

The MALAYSIAN INDUSTRY-GOVERNMENT GROUP FOR HIGH TECHNOLOGY (MIGHT) was launched as an independent and non-profit organization that is driven by a membership drawn from both the public and private sectors. MIGHT predominant role is to enable consensus building and coordination for Industry-Government partnership in high technology. It provides strategic technology inputs for Industry and Government, nurtures technology-based enterprises and entrepreneurship as well as prepares knowledge workers relevant to strategic and high technology industry needs. As an organization under the purview of the Ministry of Science, Technology and Innovation (MOSTI), MIGHT represents the Ministry in interfacing with the Industry to promote technology uptake in business.
MIMs
Recognizing the information age as an era of great opportunity, the Malaysian Government had the foresight to develop the country's manufacturing and technology capabilities to meet the future trend. Recognizing the need to move upstream and climb the value chain into design, development and innovation, MIMs was established. MIMs is committed to provide hands on industrial training and apprenticeship programmes, backed by a facility that is equipped with the latest state of the art EDA tools, test and prototyping facilities.
Co-Hosting Sponsors
MicDA

To be provided
PSDC

The PSDC (Penang Skills Development Centre) was established in 1989 and is the first tripartite, industry-led skills training and education centre in Malaysia. Since its inception, the PSDC has grown phenomenally to become the premier learning institution in the country, dedicated to meet the immediate human resource needs of the business community and to support and strengthen business requirements. It has attained both national and international recognition as a truly successful example of shared learning and a model institution for human resource development to be emulated within and beyond Malaysia.
Supporting Sponsors
MOSTI

MOSTI's goal is championing scientific discovery and transforming innovation to achieve a K-based society for sustainable development through R&D planning, funding and commercialization. MOSTI works to move the economy up the value chain by increasing productivity and competitiveness in agriculture, manufacturing and services sectors and generating new sources of wealth in technology and knowledge-intensive sectors. MOSTI strives to raise the country's capacity for knowledge, creativity and innovation and nurture first class mentality by enhancing aninnovation system that encourages top quality R&D and its commercialisation.
MIDA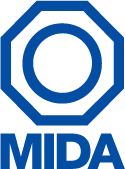 The MALAYSIAN INDUSTRIAL DEVELOPMENT AUTHORITY (MIDA) is the first point of contact for investors who intend to set up projects in the manufacturing and services sectors in Malaysia. With its headquarters in Malaysia's capital city of Kuala Lumpur, MIDA has established 12 state offices in Malaysia and global network of 19 overseas offices covering North America, Europe and the Asia Pacific to assist investors interested in establishing manufacturing projects and services.
Media Sponsor
The Next Silicon Valley

The Next Silicon Valley is an independent media website that publishes global news, articles and information on a daily and weekly basis about the world of innovation, entrepreneurship, technology development, regional economic development, venture capital, and investment promotion across global markets. The Next Silicon Valley is a metaphor for the globalization of innovation, technology and the network of 'knowledge ecosystems' that are emerging in diverse geographical regions, sectors, and locations around the world.
Low-Power Design
Low-power design is the key to a green future, and it's what Low-Power Design is all about. Each day we bring you the latest news-both staff written and aggregated from leading sources around the world-as well as in-depth design articles to help make your next device as energy efficient as possible. Our various blogs let you converse directly with our editors—the ex-Editors-in-Chief of Portable Design, EE Times and EDN.